It's September. Let's turn mom mode on! The kids are back to school. Autumn is in the air, and the craving of routine is fierce in my household – at least for this working Momma.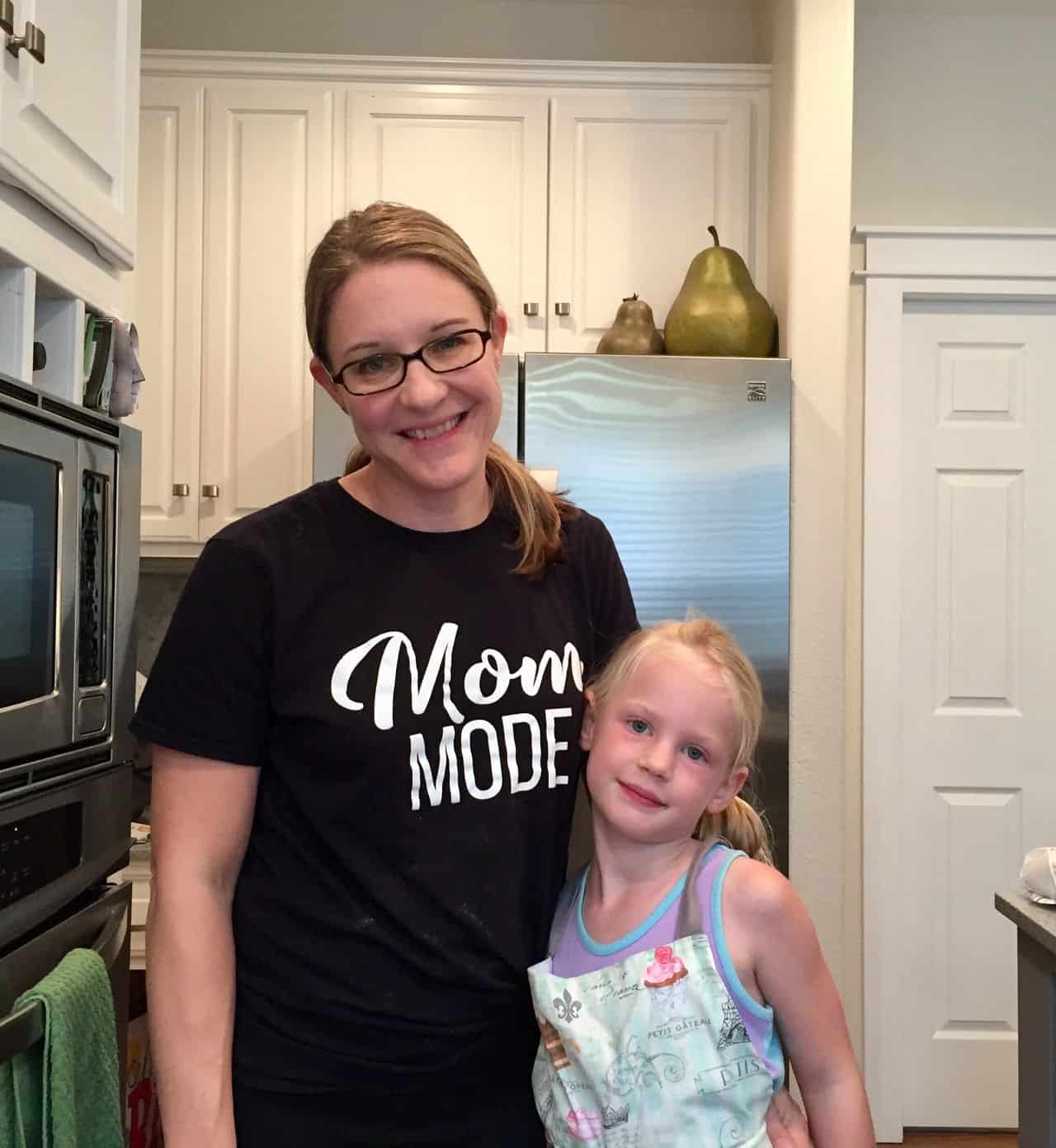 Over the last year or so probably, I've developed a frequently used weekly prep routine that makes my life better/easier/less chaotic during the busy week. We all need this, am I right? BUT the ease comes with a wee bit of sacrifice. For me it typically comes in the form of a few hours each Sunday afternoon. It's a smattering of prep that helps make our week successful; a little bit of meal prep, grocery shopping, and calendaring (is that a verb now?). I used to just call it 'weekly prep' but apparently that was too dull. My kids and husband later dubbed it "Mom Mode" as it was a Momma prompted task…and they gifted me a tee shirt. Here's how it goes in our house.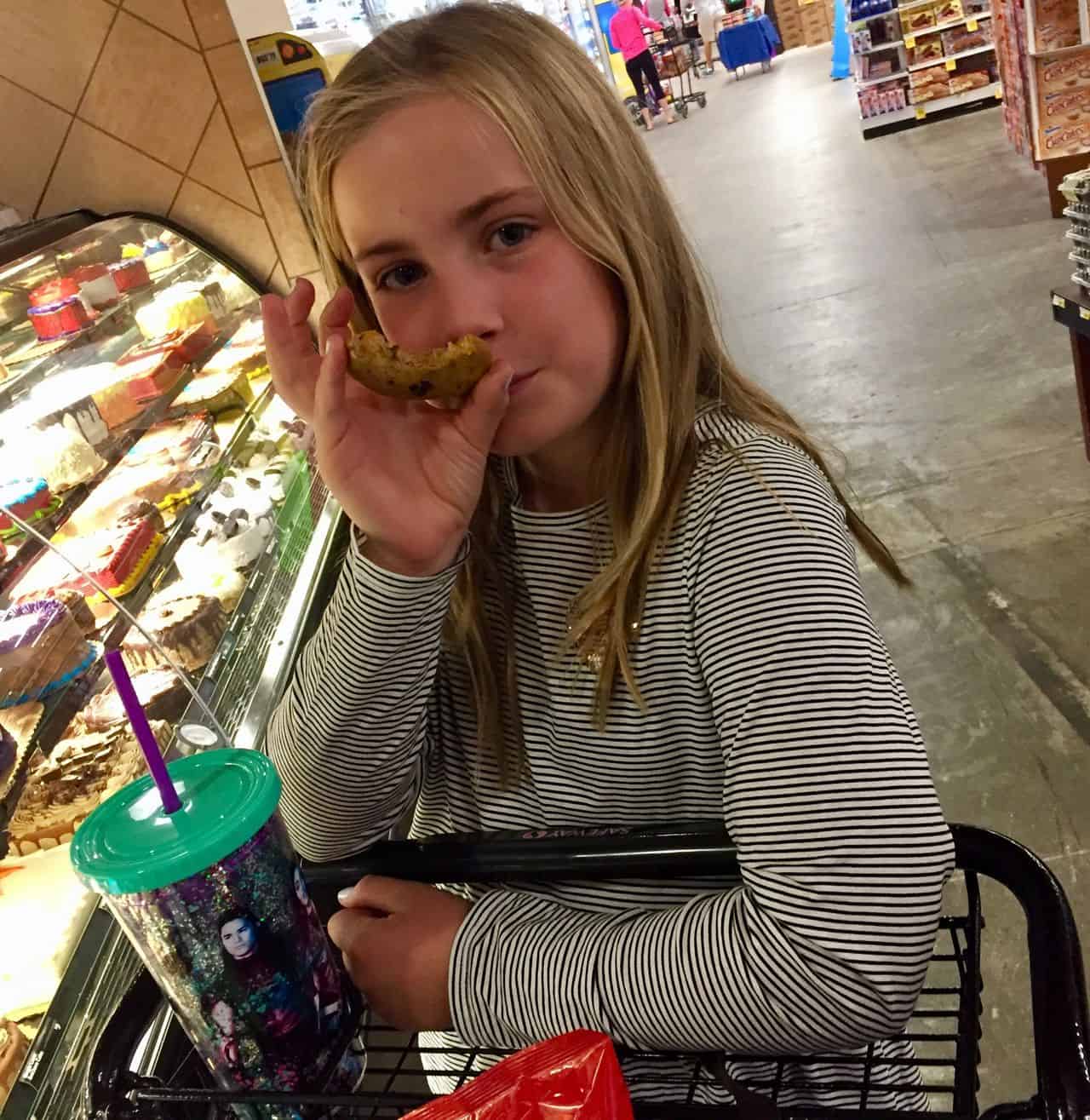 Mom mode on!
First I gather up our grocery list of things we need – usually not too much; we do a big monthly shop at Costco and then get produce and other items weekly at the local farmers market or nearby Safeway. I still like going to the grocery store myself…I've ordered online before, but I think it takes me longer to add to my virtual cart than just getting up and going. Usually one of the girls goes with me for moral support, and gets a fresh baked cookie in exchange for their time.
A couple of years ago when I transitioned from eating lunch from the hospital cafeteria, or grabbing a bowl of cereal from home for breakfast to more health-conscious options I knew that it would take some up-front effort to be prepared and transition to becoming a religious take-my-lunch-to-work kind of gal. And since both kiddos are now in school and pack lunches 4 of the 5 days out the week; breakfast and lunch prep is my jam. I'll be the first to tell you that I am not…ahem, a terrific cook in the kitchen. My husband handles dinner in our house most nights – and we are all better off because of it. His patience, creativity, and knowledge of how to properly use the broiler far exceed my skill set.  So, there is no dinner prep in my plan; I offered once…and it was kindly declined. 
My Egg White Bake.
Some of my go-to options include an egg white bake, like this recipe from Pinterest. I make an 8×8 pan that'll make 6 servings. Score! While the egg dish is a bakin' I hard boil half a dozen eggs, and also portion out the cold items – Greek yogurt and berries, cottage cheese, and cut up some veggies – celery or bell peppers are my favorites. Also in progress are the 'snack bags' this is usually Harper's task – portioning out Goldfish or pretzels, almonds or trail mix, those nasty little seaweed squares that they like, or maybe a dried fruit.
We pick a couple of items to bag up (not all of those every week), and make enough snack bags to cover 8 lunches and a few snacks too. I rely on a trusty protein ball recipe below to give me enough fuel in the early morning before a workout. Bonus – Harper loves these too….and so does her neighbor bestie Mason. The recipe is simple and quick, and often a task that Jordan takes on. I can't bring myself to be a reliable recipe expert though – maybe I'll share my faves another day after I've fully vetted the long term effects of my cooking.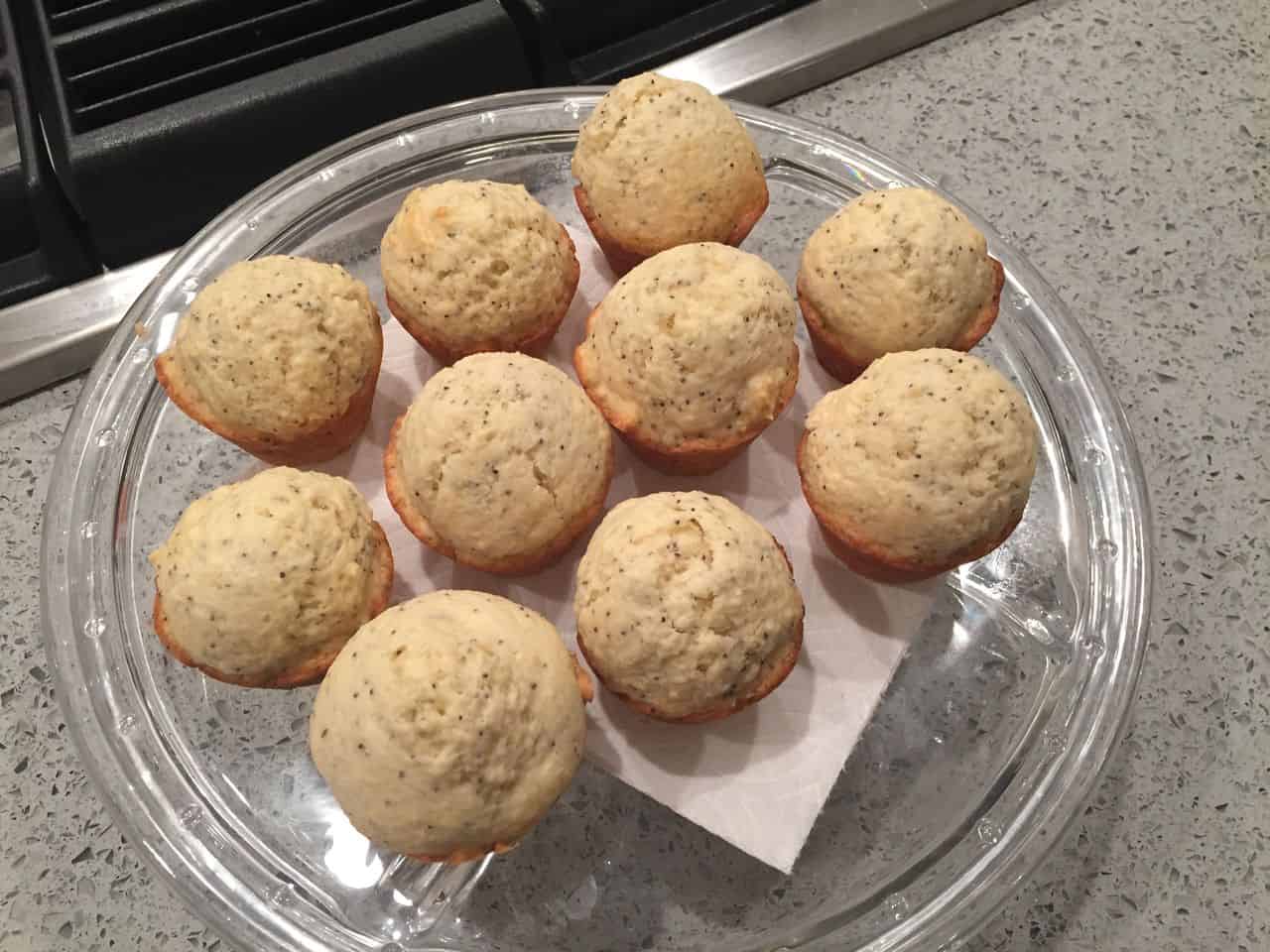 This is strictly a girl thing.
James usually shuts himself in the office for a bit. Our hair is back. The music is turned up, and we pause our food prep to dance when the mood strikes. This is often fun for all of us; almost always for me – but admittedly, my kids do get annoyed with their set of tasks occasionally, and my poor rendition of 'The Greatest Showman' soundtrack frequently. Please tell me that you've sang 'Never Enough' out loud at least once…. Jordan typically takes the opportunity to bake something. She'd like to apply to The Food Network's Kids Baking Championship someday – and we told her she could; once she gets more baking under her belt. Cookies alone aren't going to cut it.
So, she has a list of 25 or so items to experiment with. We all benefit (usually) from her Sunday baking practice. She has enough to share throughout the week as well, or with the neighbors if they're over for dinner.
Family Activities
Last but not least, I cross reference all of the family activities to our large chalkboard calendar in the kitchen. It includes kid activities, when James is traveling for work, any after work functions, and our weekend plans. I plan which days I can hit the gym, take the train, and make room for the grocery list. We switch up the 'picture' with my crude chalk drawings and a new quote at the beginning of each month. The kids now look to the calendar to help plan their days and set up expectations for the week. Jordan especially is a girl that likes a plan!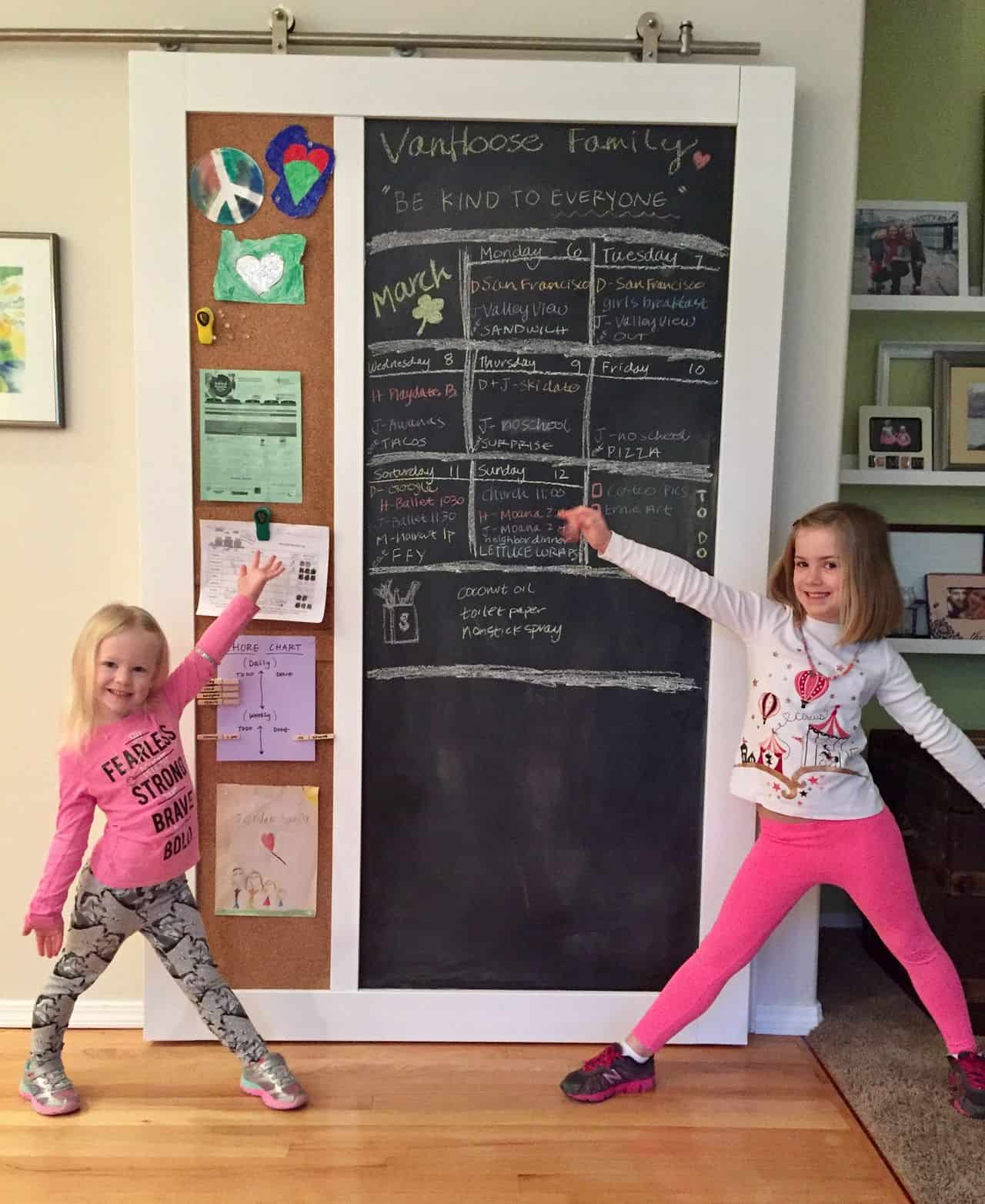 This whole process has become more efficient with practice. It now takes about 2.5-3 hours from start to finish. It has been a welcome sacrifice to have a firm handle on the weekdays. 
How do you manage all.the.things in your household? Do you have a system in place too? Would love to hear about it!