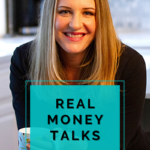 A little less conversation, a lot more action. Did Elvis say that? Sing that? I should probably fact check that - but I'm not going to. You know what I'm talking about. What if instead we need a little MORE conversation to spark the action? I'm on a mission to help people be more intentional
Okay, the concept isn't difficult, right - we save money for larger ticket items. The explanation and how to create a savings fund is soon to follow, hang tight. First a story. Blue Light Layaway: Savings Fund Did your Mom ever shop at K-Mart when you were growing up? I don't think K-Marts even exist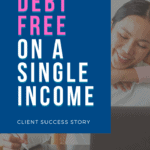 A big goal for this single mom is getting out of debt and model financial independence for her kids.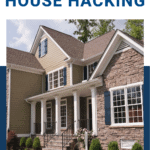 By accident. That's the short version. My husband and I didn't even know the term house hacking until quite recently. Let me tell you our story. Use your best narrator voice here for the first bit. The year was 2013. The kids were little; the oldest was 3 and the youngest was 3 months. The
This is the last of a 3 part series to get you loads of ways to save you money! This one will have some familiar reminders, but a few new nuggets in there for your too. Get all 65 ways to save here. Clothes, Cars and Housing Consignment - Shopping used is not only good
I believe that getting older is one of those mindset shifts that you can choose to react to one way or the other. I think that about money mindsets too....but more on that in a minute. You can choose to act old, be old, or assign your youthfulness to a particular decade OR you can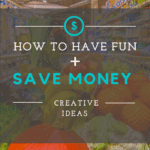 Contradictory to popular belief, Saving money does still allow fun. I've compiled a list of 20 ways to save on the fun stuff while ditching debt or building up savings.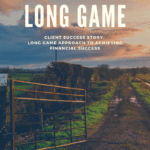 "We make too much money to not have any money." This was the response that Jessica gave me when I asked her what prompted her to reach out to find a financial coach. Were she and her husband up to playing the long game?
So, you want to save some cash? You certainly have my backing!  Whether you're saving for your starter emergency fund of $1,000, padding your fully funded emergency fund of 3-6 months of savings, or simply looking for more room in your monthly expenses these tips offer ways to save money and can definitely help you
Let's talk about setting goals. I know, I know - you've got goals hitting you from all corners right now. It's that time of the year, where new year's resolutions are at the forefront and for 30ish days the organic produce will be a hot commodity and the gyms will be full. I'd like to
Subscribe to get updates right to your inbox!