Do you live for the weekend? Every Friday is TGIF and each Monday is a dread? I love weekends, don't get me wrong - but I also enjoy the heck out of my work. The idea of retirement has changed and shifted for me in the last few years and I want to dig into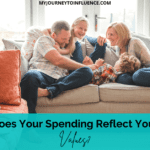 You should spend money on the things that are important to you. With that being said though..does your spending reflect your values? Either way, I bet I don't need to convince you that this is an important topic to read more on. Recently, my sister texted me and asked if my daughters and I wanted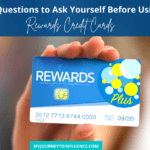 Ready to ask yourself some questions (8 questions in fact) before using rewards credit cards? Stick with me for about 4 minutes of reading to know what's right for you, and how to determine the best course of action for you and your mileage reward credit card. You're not going to get rich, by using
If you're anything like me, there are countless money tips you wish you had learned as a kid from your parents...or perhaps you wish you had listened to more. In this post, I'll share with you simple and effective ways for kids to earn and save money like a pro. Remember how you were always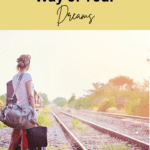 You probably are getting in the way of your dreams..hate to break it to you. I know I was. Not like I was physically blocking my own goals and turning them into nightmares, but it looked more like adulting. Practicality. What made sense, and what 'should' be done kept me from giving myself permission to dream about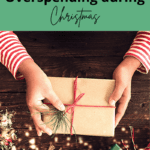 Christmas is meant to be a main course of memories with a side of gifts, not a main course of gifts with a side of memories. If you have any desire to downgrade your gifts to a side dish and find some ways to avoid overspending during Christmas - I can help you out! You
The countdown to Christmas is on. I know we just put the spiderwebs, candy corn and Halloween costumes away. But, let's face it-stores have had holiday gear out for months already. We're less than 8 weeks away from Santa showing up! Pretty crazy right? Geesh. Before we go there, can we just pause for a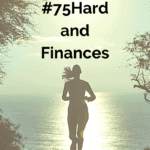 Between a hernia surgery in the Fall of 2019, quarantine/homeschool of 2020 and the craziness of working full time while building a business the beginning of 2021, I gained what I'm dubbing COVID-19 pounds. TMI? Well, it's the truth. I also knew that I needed a hard reset for my health when I had a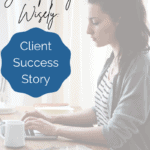 Have you ever been moving along, doing your thing and wondering...am I doing this right? Am I managing my money wisely, or could I be doing things differently? Better, even? Let me first just tell you there are A LOT of ways to get to your goals when it comes to managing your money wisely.
Have you ever started something that you didn't finish? Or perhaps you've screwed up a step or two in a program, and ended up quitting or deciding to save it for later? Maybe you're used to falling off the wagon or getting off track a time sometimes in life, and you choose to just take
Subscribe to get updates right to your inbox!