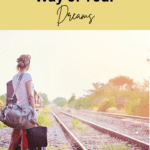 You probably are getting in the way of your dreams..hate to break it to you. I know I was. Not like I was physically blocking my own goals and turning them into nightmares, but it looked more like adulting. Practicality. What made sense, and what 'should' be done kept me from giving myself permission to dream about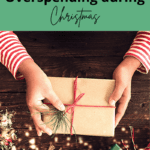 Christmas is meant to be a main course of memories with a side of gifts, not a main course of gifts with a side of memories. If you have any desire to downgrade your gifts to a side dish and find some ways to avoid overspending during Christmas - I can help you out! You
The countdown to Christmas is on. I know we just put the spiderwebs, candy corn and Halloween costumes away. But, let's face it-stores have had holiday gear out for months already. We're less than 8 weeks away from Santa showing up! Pretty crazy right? Geesh. Before we go there, can we just pause for a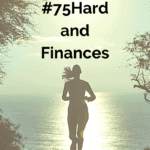 Between a hernia surgery in the Fall of 2019, quarantine/homeschool of 2020 and the craziness of working full time while building a business the beginning of 2021, I gained what I'm dubbing COVID-19 pounds. TMI? Well, it's the truth. I also knew that I needed a hard reset for my health when I had a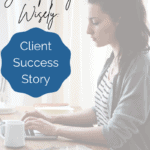 Have you ever been moving along, doing your thing and wondering...am I doing this right? Am I managing my money wisely, or could I be doing things differently? Better, even? Let me first just tell you there are A LOT of ways to get to your goals when it comes to managing your money wisely.
Have you ever started something that you didn't finish? Or perhaps you've screwed up a step or two in a program, and ended up quitting or deciding to save it for later? Maybe you're used to falling off the wagon or getting off track a time sometimes in life, and you choose to just take
We've all had money lessons learned while growing up that stick with us. Think of the well-known phrase "money doesn't grow on trees"-what do you think of when you hear that? This is a common answer from an adult to a child when a new toy is requested, a grand vacation destination expressed, or a
Tomorrow is my last day in my full time 9-5 role. I can hardly believe it. Scratch that - I can totally believe it - but the whole reality of it hasn't set in yet. I'll be filling my days with different activities, client meetings, and having flexibility that I've never dreamed of experiencing. I've
Not everyone that I have an initial coaching call or consultation with is ready to go 'all in' when it comes to changing their money story. Most people aren't thinking about getting intentional with their budget and eventually, becoming mortgage free. Some are not yet uncomfortable enough to do something different. Maybe they're still wishing
Financial savviness can happen to anyone. I have not always been knowledgeable about money management and proper use of investments, tools, and more. In fact, I'm not even sure I could be considered street smart. Case in point. Our engagement day. James proposed while we were in NYC on New Year's Day in the middle
Subscribe to get updates right to your inbox!