I believe that getting older is one of those mindset shifts that you can choose to react to one way or the other. I think that about money mindsets too....but more on that in a minute. You can choose to act old, be old, or assign your youthfulness to a particular decade OR you can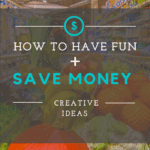 Contradictory to popular belief, Saving money does still allow fun. I've compiled a list of 20 ways to save on the fun stuff while ditching debt or building up savings.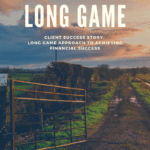 "We make too much money to not have any money." This was the response that Jessica gave me when I asked her what prompted her to reach out to find a financial coach. Were she and her husband up to playing the long game?
So, you want to save some cash? You certainly have my backing!  Whether you're saving for your starter emergency fund of $1,000, padding your fully funded emergency fund of 3-6 months of savings, or simply looking for more room in your monthly expenses these tips offer ways to save money and can definitely help you
Let's talk about setting goals. I know, I know - you've got goals hitting you from all corners right now. It's that time of the year, where new year's resolutions are at the forefront and for 30ish days the organic produce will be a hot commodity and the gyms will be full. I'd like to
As we head into the last few weeks of the year, I wanted to take you through a bit of a 2020 year in review from my perspective. You're going to laugh at me when I tell you that I REALLY thought that 2020 was going to be the best year, yet. Something about the
Lee & Ann: Hopeless to Hopeful I can't wait to share this financial success story. Perhaps you can relate to Lee & Ann's story. Have you ever found yourself losing sight of hope? In what feels like way too deep and just not quite sure what to do next? Stressed out on the daily, to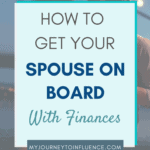 This is the number one stressor and complaint that I hear from women in marriages when it comes to their household money management. I've outlined some tips for talking to your spouse about money…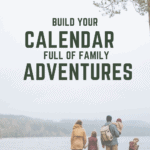 Family calendar adventures are a staple in our household - we've been doing them for 4 years now and I don't think we'll ever turn back to traditional Christmas gifts ever again. Yes, I said it - Christmas. It's time to start thinking about holiday gift giving again. What Are Calendar Adventures? Initially, the first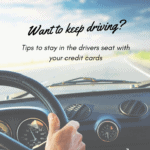 Can you use credit cards responsibly? I've used credit cards irresponsibly in the past. I have since learned to use them responsibly and I'd love to talk you through how.
Subscribe to get updates right to your inbox!