Not everyone that I have an initial coaching call or consultation with is ready to go 'all in' when it comes to changing their money story. Most people aren't thinking about getting intentional with their budget and eventually, becoming mortgage free. Some are not yet uncomfortable enough to do something different. Maybe they're still wishing
Financial savviness can happen to anyone. I have not always been knowledgeable about money management and proper use of investments, tools, and more. In fact, I'm not even sure I could be considered street smart. Case in point. Our engagement day. James proposed while we were in NYC on New Year's Day in the middle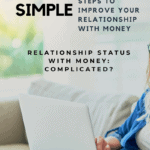 Remember those days when updating your social media relationship status was an 'event' in itself? I sure do. See, I met my husband on MySpace. Well, kind of. We knew each other a bit from high school. I had moved to the Portland Metro, found myself single and not necessarily wanting to mingle...when my long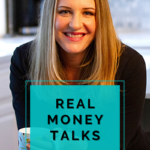 A little less conversation, a lot more action. Did Elvis say that? Sing that? I should probably fact check that - but I'm not going to. You know what I'm talking about. What if instead we need a little MORE conversation to spark the action? I'm on a mission to help people be more intentional
Okay, the concept isn't difficult, right - we save money for larger ticket items. The explanation and how to create a savings fund is soon to follow, hang tight. First a story. Blue Light Layaway: Savings Fund Did your Mom ever shop at K-Mart when you were growing up? I don't think K-Marts even exist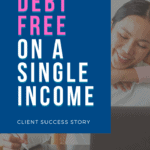 A big goal for this single mom is getting out of debt and model financial independence for her kids.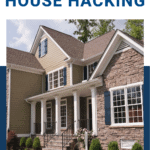 By accident. That's the short version. My husband and I didn't even know the term house hacking until quite recently. Let me tell you our story. Use your best narrator voice here for the first bit. The year was 2013. The kids were little; the oldest was 3 and the youngest was 3 months. The
This is the last of a 3 part series to get you loads of ways to save you money! This one will have some familiar reminders, but a few new nuggets in there for your too. Get all 65 ways to save here. Clothes, Cars and Housing Consignment - Shopping used is not only good
I believe that getting older is one of those mindset shifts that you can choose to react to one way or the other. I think that about money mindsets too....but more on that in a minute. You can choose to act old, be old, or assign your youthfulness to a particular decade OR you can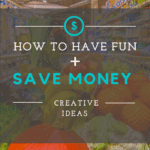 Contradictory to popular belief, Saving money does still allow fun. I've compiled a list of 20 ways to save on the fun stuff while ditching debt or building up savings.
Subscribe to get updates right to your inbox!