I'm not a born and raised camper. I can recall camping with my family once, and it wasn't at a campground but some big field somewhere. I think it was fun. James didn't camp much as a kid either. And we're not very traditional outdoorsy people. I think my brother calls us yuppies. Whatever.
We like camping. At 'our' spot. When our youngest daughter, Harper was about a year and a half old, we were driving back from visiting family in Seattle headed home for Portland. James mentioned a detour to look at this camping site that he had went to with friends in his early twenties a couple of times. On the way there he was telling me a bit about it – a private campground, where you own your spot, you can make upgrades and renovations and it would only be about an hour from our home in the suburbs of Portland. I was intrigued. We visited a few campsites that were for sale; ate at the onsite restaurant, toured the indoor pool, outdoor mini golf, and saw Lake Merwin in all of her glory.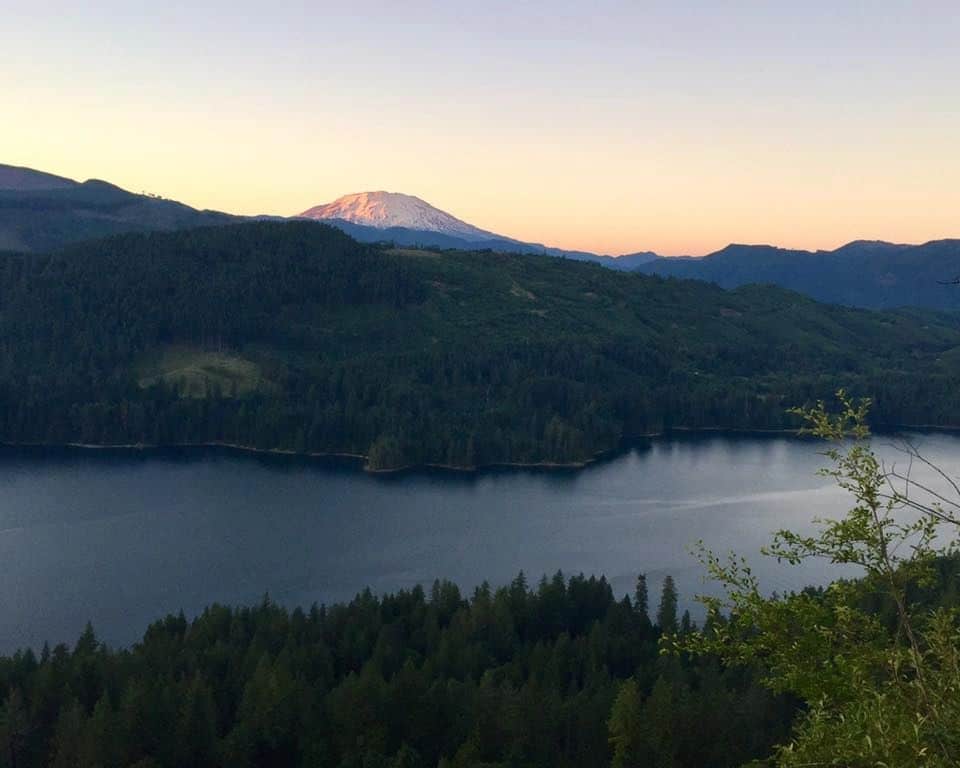 After all of that I was hooked; we needed a spot! A place to get away from the television, the city lights, and the noise a few weekends a month – it wasn't 'true' camping after all, but 'glamping' with bathhouses on every block and that restaurant mentioned before that could turn your botched campfire meal into a distant memory.
I've shared with you that my husband is a planner, but also – a bit of a perfectionist. He wanted the perfect spot. One that wasn't developed yet – so that we could build it out exactly as we desired, also – it needed to be close to a bathhouse, as we'd be tenting it for a few years, private with just a few friendly neighbors, and inexpensive – we'd be paying cash. That short list proved to take a very long time to come to fruition. On Father's Day 2017 we bought our own little slice of Lake Merwin Camper's Hideaway paradise, a full three years after our initial tour of the campground. Patience and perfectionism paid off!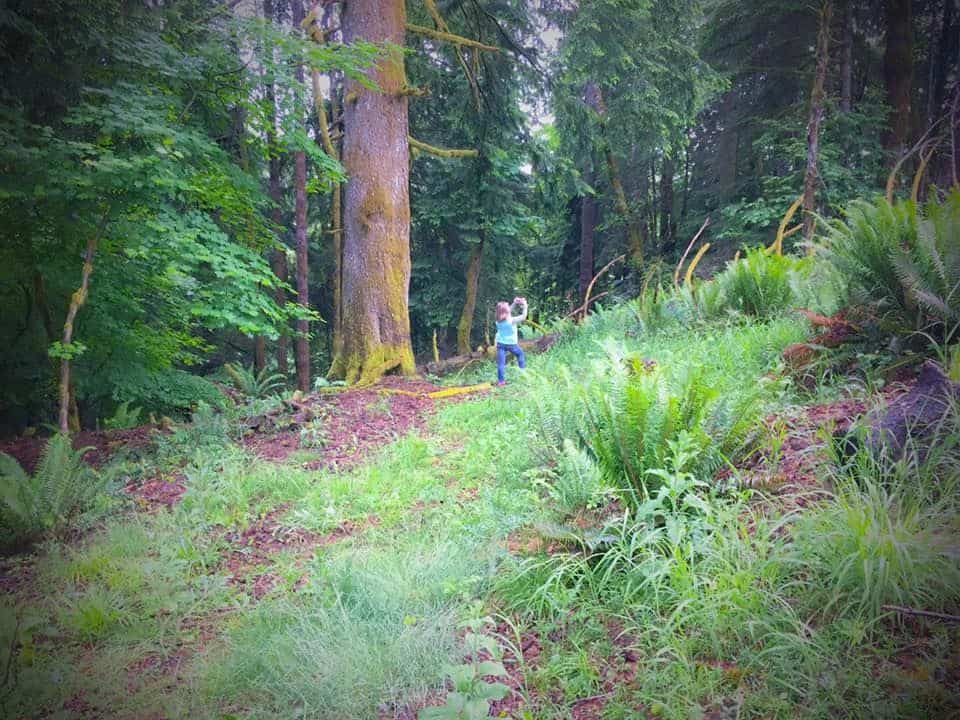 We've spent the last two summers cutting up trees, pushing dirt around, building a shed, and sweeping the forest of our like campsite. And when I say we, most of that was my husband. He calls it the royal we. I use it often. We're pretty proud of our camp address – 39 on 6. We hope that it will be the future site of the first 'tiny house' at the Hideaway.
The Hideaway has a part to play in my crazy island idea as well…and that tiny house will help seal the deal with the husband. See, it'll be our landing pad when we come to visit (as our house will very likely be rented out) and its part of our retirement plan as well – snow bird place to spend some time in the summers. So, if we get that little bit of retirement planning out of the way, taking a few years off from the regular work world seems a bit more reasonable.
Waking up to this view from the tent will have to suffice for now.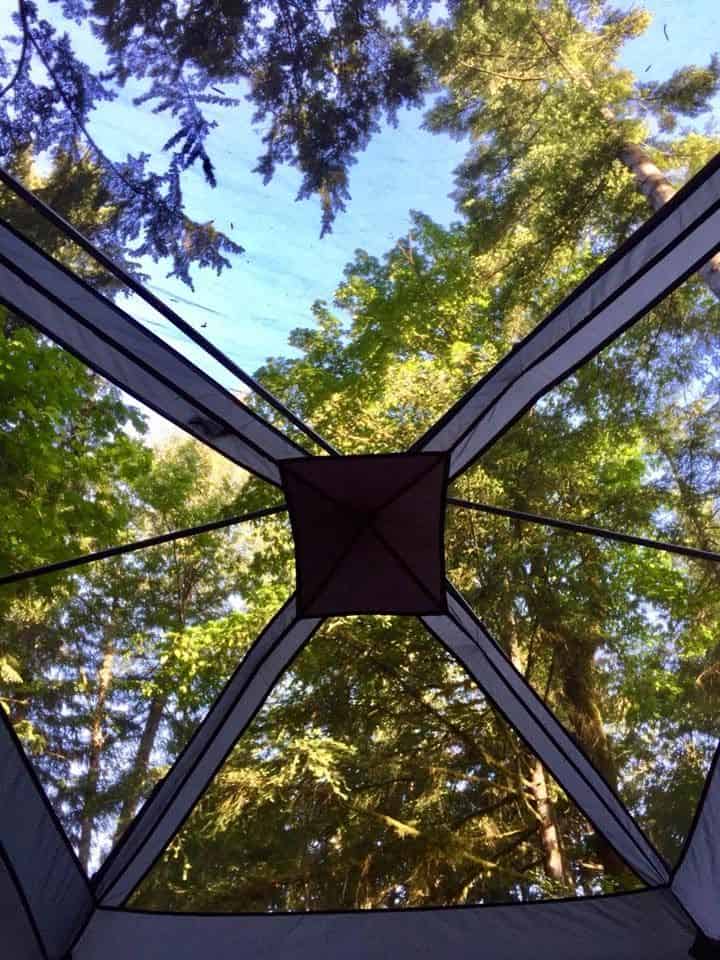 Exciting, right?! Follow my journey to influence the fam to take that big adventure along with a bonus track of tiny house saving and building, and old-fashioned tent camping fun in the mean time!
How do you relax with your family? Does it involve the great outdoors?
Thank you for joining me on my journey to influence.