Home Ownership. It's the American dream, right?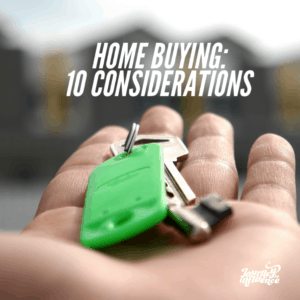 We've all probably heard (or know of) some tips for buying a home. When it comes to the American dream, you want a home with a little yard, maybe, or a place that you can paint the walls whatever the heck color you want (without anyone's permission!) Really, something that is all yours!  A good investment, a place to hang your hat, and call home.
I want you to be a home owner too! Buying a home is a big deal, and I want you to get excited about it. This is a terrific goal, and one that many of my budget video training students and clients have as their focus point.
So, where does it fit with the 'baby steps' and the pursuit of financial freedom?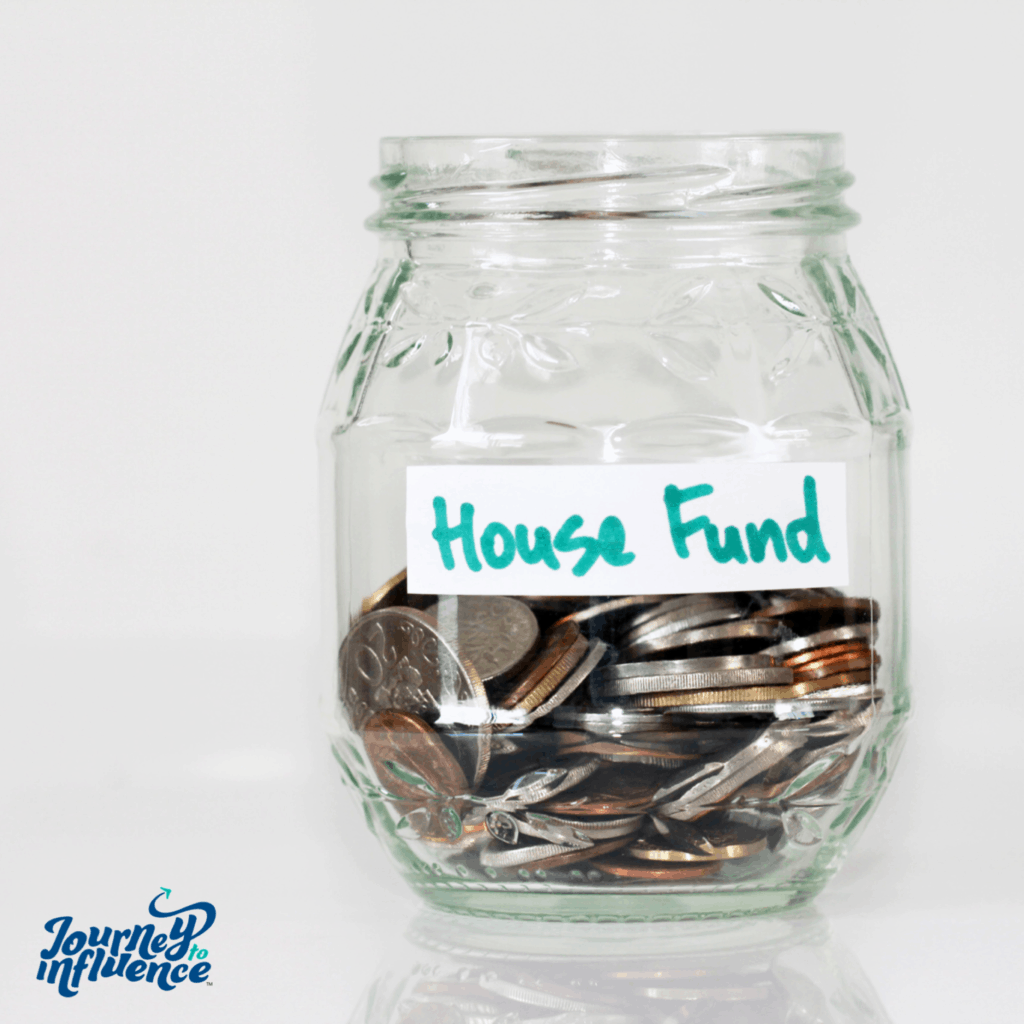 Baby Step 1 – Starter Emergency Fund $1,000
Baby Step 2 – Debt Payoff
Baby Step 3 – Fully Funded Emergency Fund (3-6 months of expenses)
Baby Step 3B – Save 20% for a Down Payment
So yes, purchasing a home is certainly part of that overall financial plan. 
Here are some tips for buying a home to consider as you work towards that goal.
I'm going to list them from obvious, to least obvious.
Start saving! Get through the first three baby steps; and keep on saving!
Reminder – this is not your dream house. It's a starter home. Be reasonable. Don't bite off more than you can chew. Spend an appropriate amount of money on your home. Your payment (including taxes and insurance) should be 25% of your take home pay. Include your utilities and maintenance funds; that total should be 1/3 of your take home pay. Do your research!
Did you catch that? Maintenance Fund. You need one. Things are going to break in your abode. If it isn't a water heater, it's a door knob, and an emergency call to the electrician. You need to set aside money every month to fund these maintenance expenses that pop up.
Location. What neighborhood do you want to live in? How are the schools? Does it have great walkability? What's the commute time to and from work? Figure out what's important to you, and see where you may need to compromise to fit your budget.
How's your credit? If you've paid off your debt, you're on the right track. As time passes, and you continue to save you'll also be building your credit score positively. Pay your bills on time!
Let's talk down payment. I want you to save 20% towards a down payment. Know why? You'll save HUNDREDS per month by avoiding mortgage insurance. Mortgage insurance is insurance you buy for the lender. That's right, you purchase it so that they lender doesn't lose out if you end up foreclosing. Private mortgage insurance, or PMI is NO fun rolled into your mortgage payment – like writing a check, and letting it go in the wind. Save your 20%. It's going to take time, but it will be worth it. As you're saving for a down payment, don't forget about closing costs. Closing costs are typically 2-5% of your home's selling price. So, keep that in mind as you're saving.
Furnishing your new residence. This is another expense that is rarely taken into consideration. Couches cost money. Knick knacks for the mantle, cost money. You only have so many birthdays wish lists to register for. SLOWLY furnishing your home is best, haunting garage sales and reclaiming old furniture is a great way to furnish your new place in style. Don't go crazy and charge it up, you don't want to be paying for your furniture for years to come.
Find professionals to help you through this journey. Do you have a Realtor that you know, like and trust? You need someone that understands who you are, what you want, and will respect your price points as well as your list of must haves. Additionally, do you have a Lender that will do the same? Can they explain to you the fees and expenses – and give you multiple options?
Must have a budget. How do you know how much you can afford if you don't have a monthly budget? The expenses that are under your responsibility are going to grow, you need to keep tabs on them and prepare for them monthly.
Track your progress towards your goal. Make a visual board, talk about it as a family, and celebrate your progress. Dream about your wish list; are there chickens in the backyard? A window seat in the family room? Visualize the goal.
Want a free download to keep on the fridge to remind you of those to do's along with a goal tracker to tracker your progress? Get it here!
Now, this is my list of tips for buying a home, which is obviously, a to do list. However, I could certainly give you the reverse and write a DON'T do list too. 
My don't-do list when it comes to buying a home.
Don't over value what you deserve.  Is this your starter home?  Well then, you don't deserve a 3,000 square foot home in the burbs with a tennis court.  Sorry sister! Can you work up to that later?  Sure!  But, let's be realistic on your first home.
Don't borrow as much as the lender qualifies you for.  You're going to qualify for a lot more than what I'm recommending you spend.  Spending up to that amount is a great way to be 'house poor.' That's when you can barely cover your expenses and you have little to no money to eat, let alone buy a pair of shoes.
Don't furnish your home on credit.  PLEASE don't do it.  You're going to get yourself deeper into a hole that gets increasingly hard to get out of.
Don't be in a rush.  A house WILL be there for you when you're ready.  Patience my friend-patience.
Don't let anyone pressure you into something. Maybe it's a realtor, a friend, your Grandma – you have to do what's right for you.  In that same right, don't let anyone poo-poo your dreams.  You want to be a home owner in a family of long-time apartment dwellers – do it!!
I hope all of these tips for buying a home are helpful for you, and will provide the right guidance when you're looking to buy your first (or next) home.
Thank you for joining me on my my journey to influence.

Sign up below to get the future savings tips and tricks!