Family calendar adventures are a staple in our household – we've been doing them for 4 years now and I don't think we'll ever turn back to traditional Christmas gifts ever again.
Yes, I said it – Christmas. It's time to start thinking about holiday gift giving again.
What Are Calendar Adventures?
Initially, the first time that I heard of this concept of 'Calendar Adventures' I was at work and a colleague was sharing what her sister was doing that year for her kids. In that moment I transported to my living room that was ankle deep in toys of all varieties and very short term love of a new gadget, doll or sparkly item. What I longed for with my children was TIME and memories for our future.
I brought the concept forward to a late night convo with my husband, which – let's be honest was more like 8:30p when the kids were tucked into bed. He was all about it. Less crap, more fun.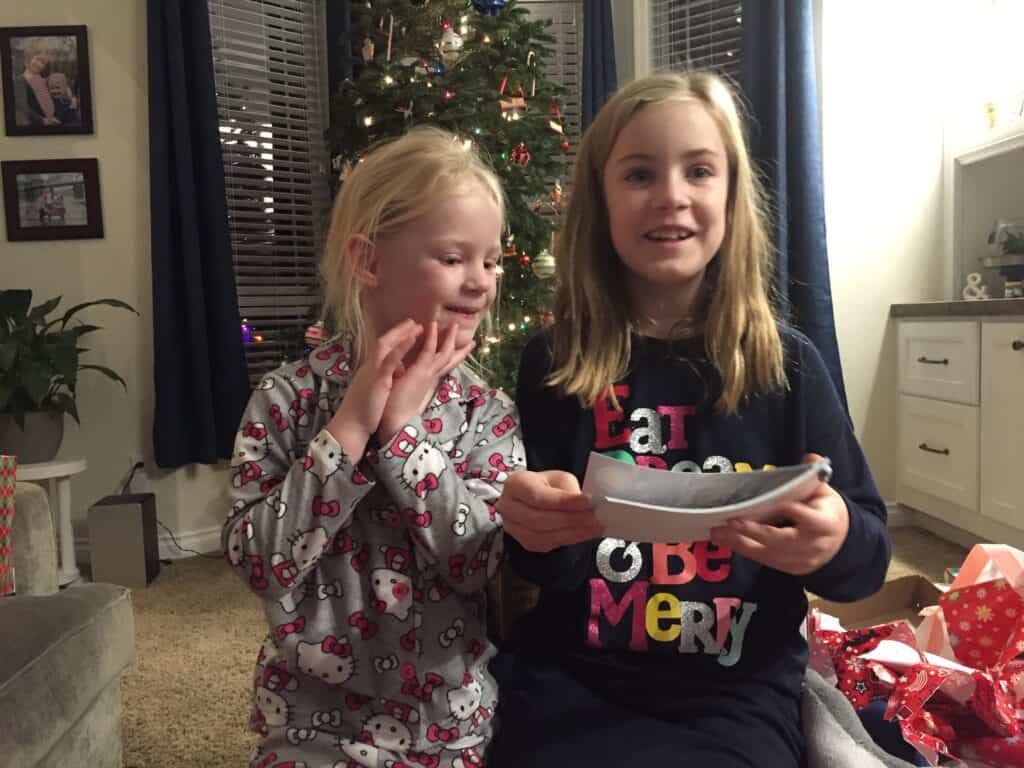 When our oldest opened up the traditional 12 month calendar as her one gift from the parentals, she was…needless to say, disappointed. At 6 years old – the doll, toy or even a new pair of pajamas would have been met with more approval. We promised her and her little sister that it would be awesome, and then thumbed through some of the pictures of the adventures we were soon to cherish. With a shrug and a quick move on to the next gift, she was quickly distracted by a doll, toy or the new PJs that she opened up next from the grandparents.
Despite the lack of initial applause, squeals and smiles – we stayed the course – and we haven't looked back since.
I first shared about our first bit of fun with calendar adventures here with loads of pictures and examples of what we've done in the past. If you've thought about doing Calendar Adventures for your family, but you're not quite sure to start I'm here to help you plan!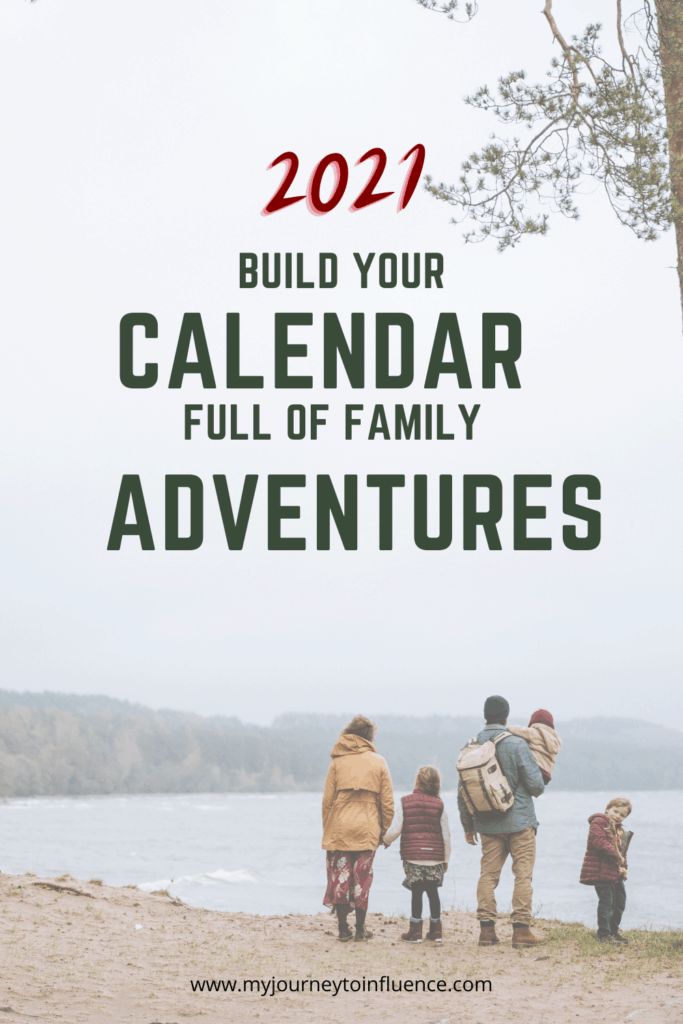 Where to start with calendar adventures
Let's talk about planning and budgeting for your family calendar adventures. First, starting with your ideas, followed by your spending plan, and finally documenting. Plus, I have a free download to share with you to make planning even easier.
Ideas List
First up, you need to get your ideas out there. My husband and I share a phone note that we add ideas to when we drive by, or they flit into our mind for a brief moment. If I don't write it down…you can expect that I'll forget about it pronto. So, start your ideas list now – but you must keep it secret and away from your kids. Nothing on the family chalkboard, bulletin board or fridge. Put all kinds of ideas in here – don't limit yourself, you can use this list for years to come.
Spending
Next is your budget. How much do you want to spend for your family calendar adventure? Consider what you'd spend on Christmas gifts…and then also what you may spend on family entertainment each month, as well as any family vacations you have planned. Consider those total costs as you move into the next step.
When considering your overall budget there are a few other costs to consider.
Event Cost – what does it take to get into the event that you're considering for your family.
Meal Cost – is this event all day, just an afternoon – what meals will you need to plan for? Are you going to picnic that lunch and pack from home, eat out? All variables to consider with your planning.
Travel Cost – will you need extra fuel for your vehicle? Are you taking the train? Do you need to stay in a hotel overnight?
Planning Family Calendar Adventures
Think about the weather, the school year, the seasons…what about local events – when is the city parade, the county fair, etc. Now start to put your ideas list together with your spending to make a plan. Don't overcomplicate this! Pair 11 low key items with one big trip, or a 7 smaller items with a 5 medium events. Do what works for you. On a tight budget? Find 6 free events, and then pepper in another half dozen low cost events. Free items or events also make terrific calendar adventures. It's not about the amount of money that you spend, it's about the time and commitment you have to make a fun family adventure out of this.
Are you in the midst of getting out of debt and have very little set aside for family fun entertainment? Moreover, let me get your mind moving with an ideas list for less than $20 for a family of four.
Sample Family Calendar Adventure Ideas
Picnic in the park.
Movie and popcorn at home.
Game night!
Bike ride to an ice cream shop.
Spa day at home; facials, hair dos and nail polish.
Parent/Kid Dates
Fort Building
Living Room Sleepover
Backyard Campout
Local Christmas Tree Lighting
Local Museum
Document Your Calendar Adventures
Print and post your calendar where everyone in your family can see. Build the excitement in your household for your next set of adventures.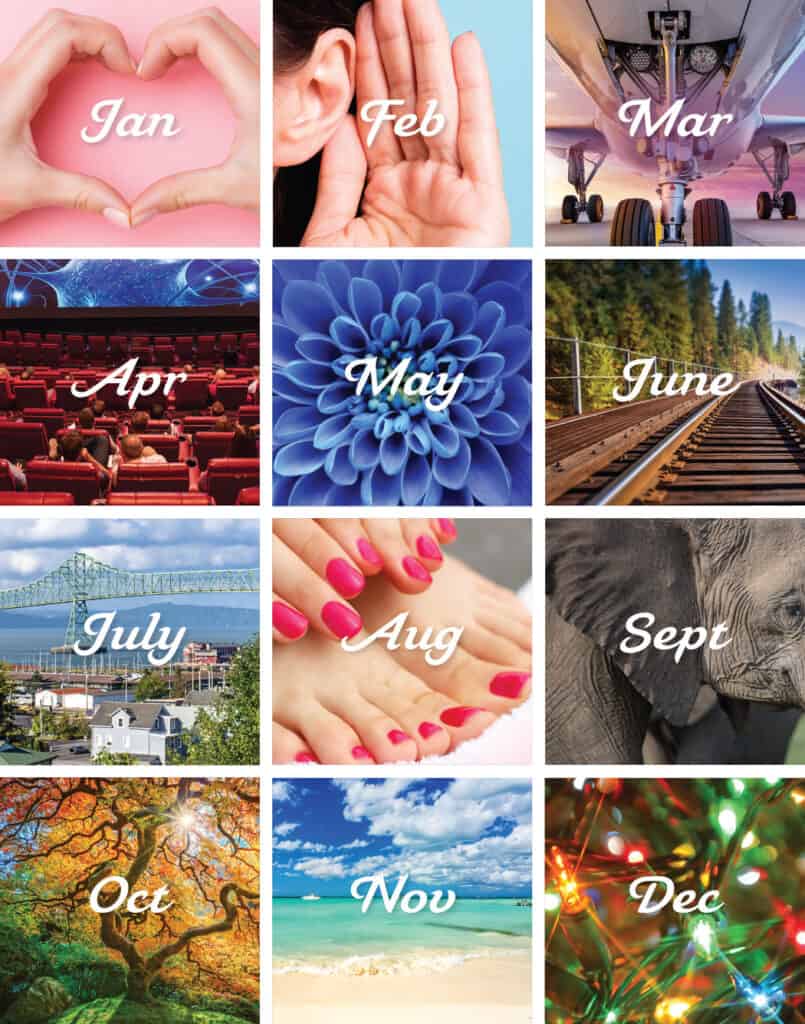 Finally, memories can last a lifetime. Snap a few pictures when you're out on your adventure. Make a photo book of your annual family calendar adventures to thumb through for years to come. Therefore, this time that you spend with your kids is going to be something that they look forward to each month, and so will you.
This year, our BIG family trip will be to the Yucatan peninsula in Mexico to visit Playa del Carmen and Isla Mujeres. It's a biggie. We paired it with lighter adventures this year like; parent/kid dates, movie night at home, beauty school spa day, zoo day, local Japanese garden, and soon – a tree lighting event.
In conclusion, skip the new video game, the latest gadget or the coolest toy around – and give your kids the gift of your time as a family. Family calendar adventures for the win! Don't forget to sign up and snag your free family calendar adventures planner. Tag me on Instagram with your calendar adventures – I'd love to see you out there living it up! You're sure to see our calendar adventures out there on my IG stories as well.
Above all, not only do I love helping others as a personal finance coach, but I also love to practice balance (work in progress, mind you) and being real and genuine. It's a fun, behind the scenes look at how we have fun as a family.
Thank you for joining me on my my journey to influence.

Sign up below to get a weekly email with tips, tricks and truth about intentionality with your time, talent and money.