Did you stop dreaming? There once was a time that I did. Dreams are so…big. Daunting. Seemingly out of reach. But, I've learned they don't have to be, and you actually can believe in your dreams again.
Question: How do you take big goals or dreams and put them into bite size pieces of a plan so that you can see success?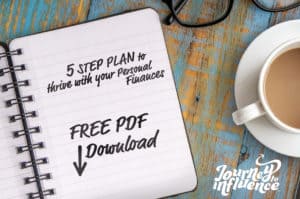 Pick me, pick me! I have an awesome download with the answer that takes you through that – step, by step. Or bite, by bite if we're sticking with the eating plan.
It's the plan that I use with my clients around their goals, and the plan that I use for my own goals too.
Now as you know, most of my goal talk these days is pointed in the direction of personal finances and not only tackling my own money goals but also helping my clients tackle theirs – anywhere from paying off debt to saving up for their emergency fund, or planning for big life changes. This 5-step plan can be applied to more than just personal finances though-it can actually help you believe in your dreams again!
What other goals do you have brewing?
Health – Tackling a new strength goal? Wanting to loose a few inches? Eating healthier? We've all tackled health goals a time or two.
Relationship – Want to get closer with your mate? Strike up new friendships? Deepen your connection with your kids?
Personal – Do you have a desire to learn more, read more, or change your ahem – phone habits?
Professional – Grow in your career? Change jobs? Increase your performance?
Other – You name it, you can make a goal around it. If it helps you work towards your dreams…get after it!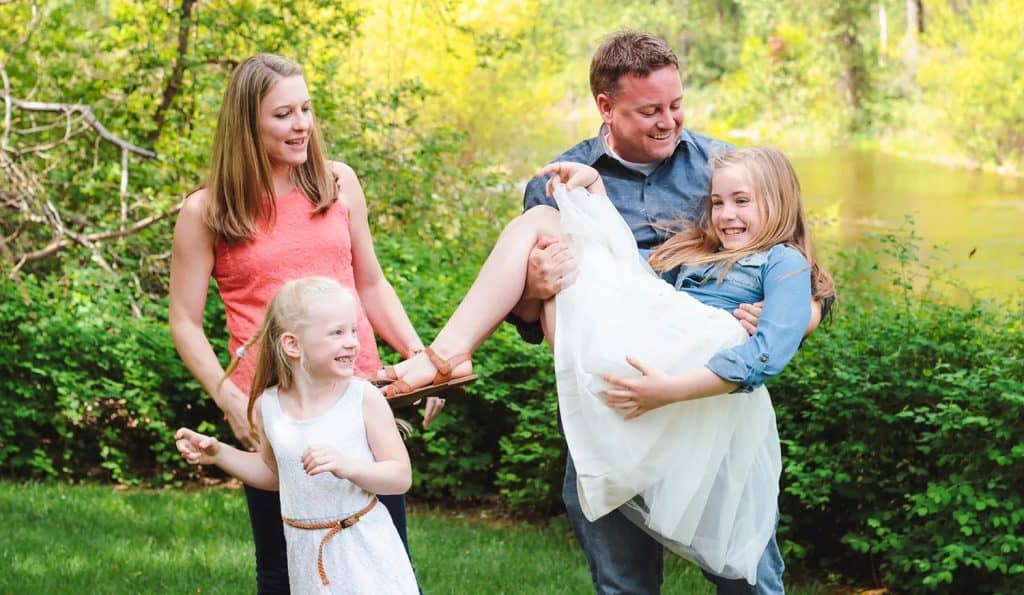 Recently, I had the opportunity to be a guest on the Myla Sweet podcast not once, but twice! We initially talked about budgeting and personal finances…and then she asked me the big question – how did you get started with all of this?
And the answer, as many of you know – is not short. In fact, it showed up on the internet a year ago this week! 🏝
There's this big dream to move to Mexico, two beautiful why's, the pivot and shift when I realized I should probably be earning an income while beachside, which led to pursuing personal finance coaching after the comments I received from this post.
But I guess if I was to sum it up, I was following my dreams…
That wrapped up our first podcast together, linked below. We talked all things budgeting, how we got started on this blogging, and moving to an island cash flow journey.
But then…there's more! Myla downloaded the 5 Step Plan and started her own journey to thrive and began dreaming. She had me back on the podcast to unpack more juicy details of my journey and thoughts about dreaming and goal chasing.
"It's like an appetizer when you're starving! You get like a small appetizer, and you're like…when is dinner coming! It helps me to not be mean, but I definitely want to eat right now."

Myla Sweet chatting about the 'snowball' method of tackling debt.
One of the best parts? Myla and I have struck up a friendship, and hope to work together within our coaching businesses as well. She wants to for clarity and getting to her goal quickly with a premium course, and also a low cost homeschooling course (um, yes please – we're all in need of this right now) with a sprinkling of some of my support with the personal finance side of things. It looks like we ALL might be home schooling this next school year, and I certainly want her support if we get our chance to vacate to Mexico for a stretch of time.
I encourage you to check Myla out! Her podcast is eclectic and covers doing hard things – overcoming life's challenges, in short snippets with encouragement, informative guests, and an infectious laugh. You can get in touch with Myla at [email protected] for more information.
I've been following Myla's podcast and treasured her insight and sharing of her heart as she talked through her feelings on racism, diversity programs, black lives matter support and motives, and so much more over the last several weeks as a black woman herself. She hosts a variety of guests and dives into a number of topics in short and easy to consume episodes.
Be sure to download the free PDF for the 5 step plan to stress less with your personal finances, or maybe start dreaming about something new altogether…and remember, that you can apply this plan to other aspects of your life too.
Thank you for joining me on my my journey to influence.

Sign up below to get the future savings tips and tricks!