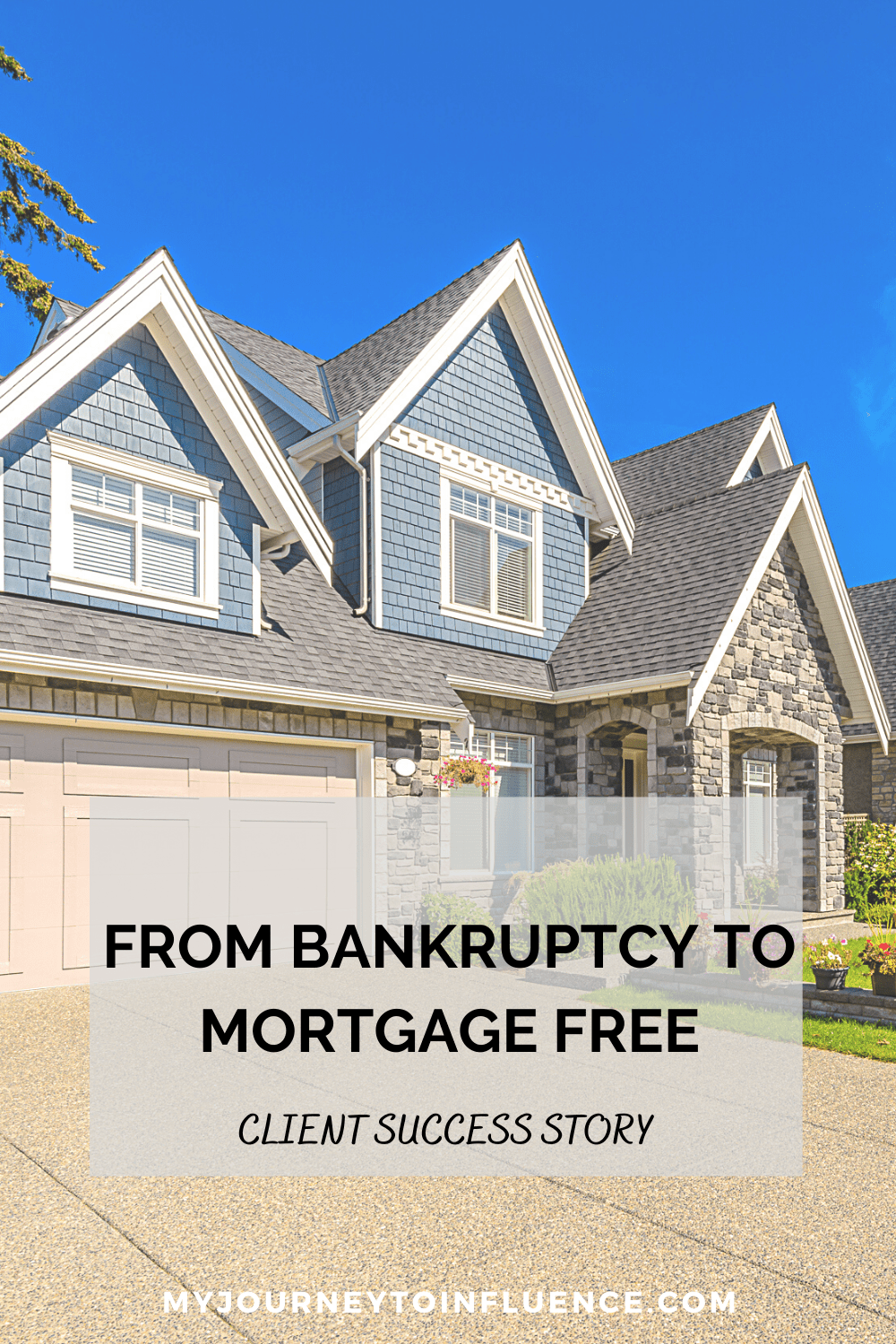 Not everyone that I have an initial coaching call or consultation with is ready to go 'all in' when it comes to changing their money story. Most people aren't thinking about getting intentional with their budget and eventually, becoming mortgage free. Some are not yet uncomfortable enough to do something different. Maybe they're still wishing and hoping for a magic plan or easy button that fast forwards them out of their current predicament.
That was not the case for my client Sally.
In fact, during our initial consultation as she shared her money story she recognized in herself that it was time for change. She said that she needed to put her big girl panties on and commit to getting on a budget and paying for her past.
I told her that she could borrow a pair of mine, she politely declined confirming her day of the week options, and our coaching/client relationship was formed over a few laughs.
Now all kidding aside, I don't offer my big girl panties to just anyone. She just needed to borrow them for a short time. A few short months later – she has her own…and the progress she's making on her goals is inspiring.
What's your story?
Do you ever get discouraged by the bills that keep adding up? Frustrated that XYZ payment is still hanging around? Are you at the point that you're tired of that house payment, and ready to be mortgage free? Not just annoyed – but really over it?
If so, be prepared to be inspired by Sally's story and start to see the possibility for yourself by changing out a few of the details.
Sally's Background.
Divorced, with a young daughter to care for and $1,000 bankruptcy payments staring back at her for the next few years had her spirits down. On top of that nearly $50k of student loan debt was waiting for her after that bankruptcy saga was over….it had been pushed aside for so long but now felt like the elephant in the room, growing by the minute and taking up way too much space.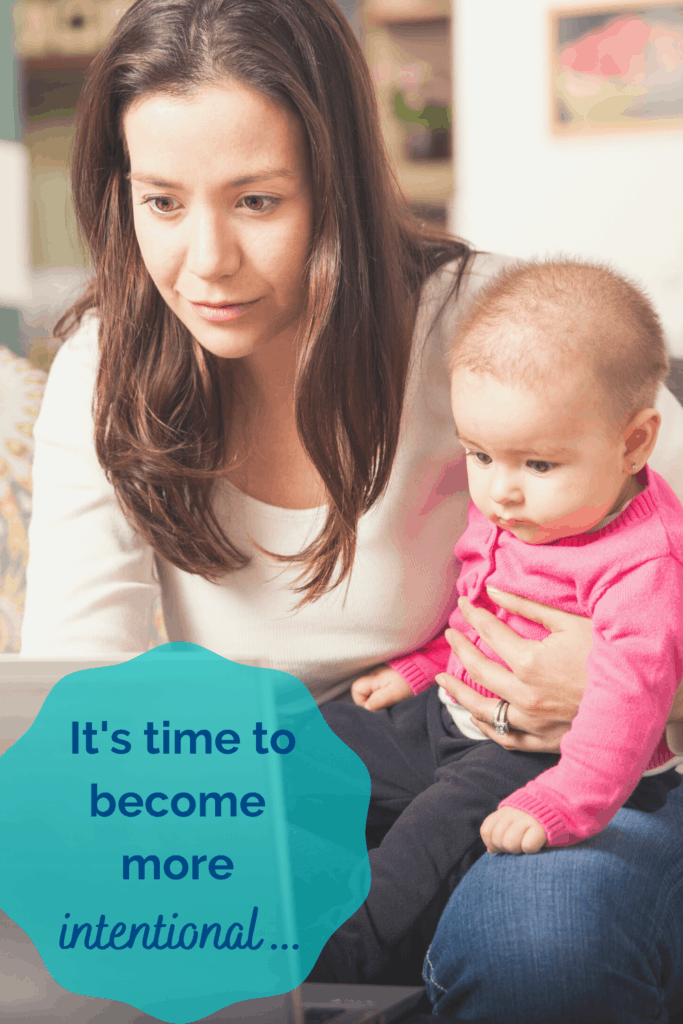 Sally is a witty, strong, and smart self identified free spirit. She works hard in a role that she enjoys and has taken advantage of promotion opportunities, bringing home a great salary. She's also generous. Sally gives 10% of her income to her local church and acts as a mentor to other women.
You're rooting for her, aren't you? Me too! How can you not?!
Okay, we all want the best for Sally. Spoiler alert – this is a success story! Let's see how it plays out.
Sally Gets Intentional.
Sally's opportunity with her money management was to be more intentional each month with her 'leftovers.' In the past, she knew that she could cover her bills with her salary and didn't think that she needed to keep a close eye on her ins and outs. In a word, she needed to be more intentional.
How does one become more intentional? Two words. A budget.
And if I may – let's add one more word in there, a REALISTIC budget.
Is there more to it than that? Yes. Awareness of your behaviors with money, your spending habits, having a big WHY that keeps you motivated and a vision for what you future looks like is all part of the package towards financial wellness. But logistically, it starts with making a plan for your money each month.
Sally and I worked together to create a budget that met her needs. It didn't strip her of self care, it still held room for the occasional dinner delivery, it honored her commitment to continue to tithe 10% of her income monthly, and it was putting her on the path to eventually be mortgage free too.
What it did do was shine a flashlight on the 'leftovers' that she had available each month. It was enough to put over $1,500 per month toward that student loan that had been following her around for years. Which means….that Sally will have all the necessary funds to feed and then toss out that elephant in less than two years.
Sally becomes completely debt free in less than two years, and mortgage free in five.
Amazing, right!? In four short months of working together, there was nearly $10k put towards that elephant – while still keeping an emergency fund of $15k set aside for a really torrential downpour (not your average rainy day in Oregon.)
A paper chain hangs in her office to remind her of her regular progress, each link represents $500 of that debt that will be dwindling monthly. A physical elephant in the room that will soon be gone. Having a visual tracker can remind you to keep your purchases in check, and make sure your eyes stay on the prize!
But wait, there's more.
This is the part that gives me goosebumps.
Bankruptcy payments complete, check.

Student loan paid for, check.

Mortgage paid off, check.
That's right – three years after that student loan is paid off, if Sally holds to that intentionality with the 'leftovers' in her budget, she'll have her condo paid for in full.
Mortgage free in five years!
Yes, that's right-she will be MORTGAGE FREE! Just as her daughter becomes a teen, Sally will be able to do…whatever it is that she wants to. Panties no longer borrowed, but completely paid for and earned. From bankruptcy to a paid for home, with opportunities to retire early from her current gig and start a passion project and a job that allows for more flexibility and freedom to take extended vacations, give back, and more.
I am over the moon excited for Sally as she leans into what she is capable of doing as a single Mom, a woman of faith, and now also a lady with her own big girl panties.
Now it's your turn-are you ready to get intentional and become mortgage free like Sally?
Do you have big goals to tackle? Elephants in your room? Dreams that you want to see in sight?
Get yourself on a budget friend! If you need a little side by side help, consider scheduling a free consultation call (we don't have to discuss your undergarments) or doing a DIY version with a bit of help from me through my 101 Budget Video Training Series.
I'm rooting for you too!
Thank you for joining me on my journey to influence.
Thank you for joining me on my my journey to influence.

Sign up below to get the future savings tips and tricks!