Last week I let you in on those good 'ol college days when I was broke as a joke and eating carbs of all varieties just to keep myself warm. Today, I wanted to take you to a time in my life that I was a different kind of poor, and much more recent.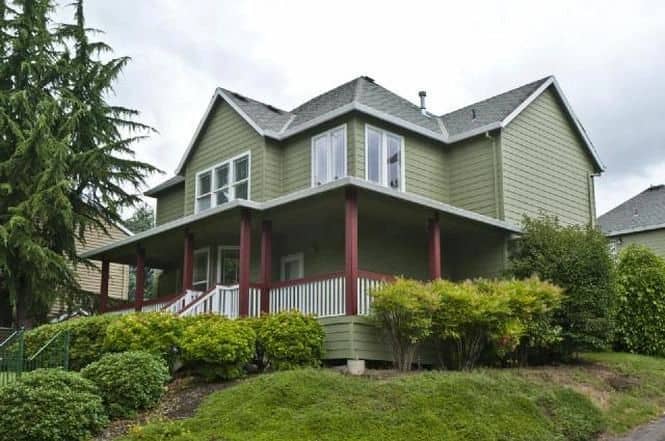 Fast forward from 2001 to 2013, far removed from my penniless college days I found myself in a different type of predicament. We had just moved into the house that we currently live in, and were quite "normal" by most standards I'm sure. James and I both had good incomes, paid our bills timely, hadn't quite paid off our student loans, had a car payment, and maybe a home improvement store credit card. We were far removed from those college days, and knew we had money in the bank – so we spent much more casually, only loosely keeping track of expenses because after all we had earned it!
Unlike some of our friends and neighbors, we were able to avoid the financial crash in 2008. But we had purchased a home at the top of the market at the time, still owning a house in Hillsboro that wasn't yet worth what we had paid, and a townhouse in Cascade Locks where we had lived for a few years. Both homes were being rented out, and covering their mortgage and expenses – but just barely. And somebody opted to give us a third mortgage! Lucky for us, it has the cash cow 🐮 in the backyard…but still, a bit risky if I do say so myself.
As I was putting away boxes, and rearranging furniture in our new to us home that September I listened to some CDs I had borrowed from a friend; Dave Ramsey's Financial Peace University. Dave's message is to gain financial freedom by avoiding/paying off all debt, building an emergency fund, and then paying off your house while you pour money into college and retirement savings, and giving back. In that moment I didn't realize that I was feeling pressured financially – until I gave it some real thought while fluffing pillows and moving dressers…. But right then, the thought of something going wrong – if James' self-employed gig had a couple of bad months, or if something happened and I lost my job, or if one of our renters opted not to pay their rent for more than a couple of months – we'd be screwed. Sure, we had some money in savings, but not enough to cover all of those expenses for more than a 30 or maybe 60 day period. Our total debt was in the range of $700k. 😲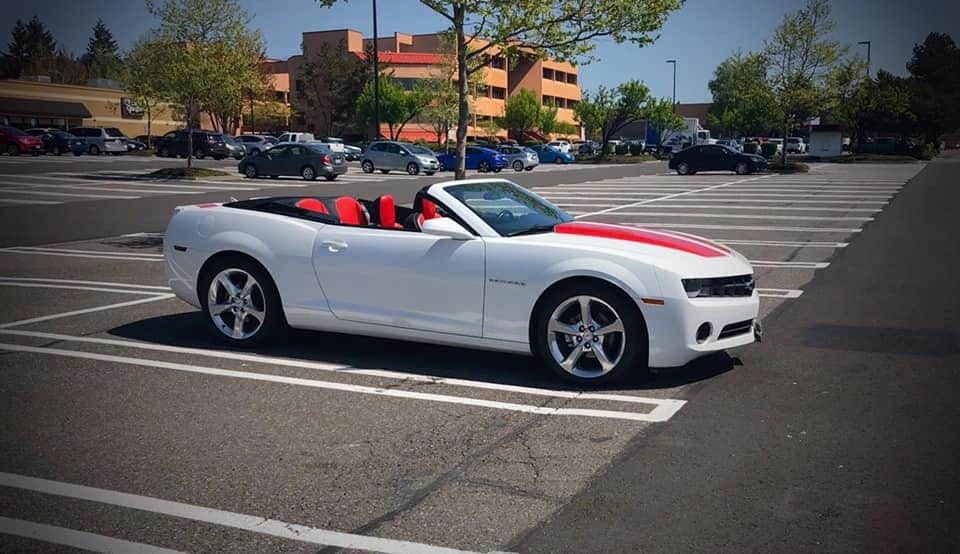 I hated the feeling of someone else managing my destiny – something else controlling what my outcome may be – the risk was too heavy, and I knew Dave was right. I didn't want to be normal anymore. Debt free was the way to go. It took me awhile to convince James that this was what we needed, but he soon came on board realizing that the pressure he was facing as an entrepreneur was immense as well. In 2014 we began the process of selling our rental homes, paying off our car loans, credit cards, and student loans. We've been 'debt free' except for our current home mortgage since 2015 and have been able to cash flow several home improvements projects, purchase our little spot at the lake, and park this beauty in the garage.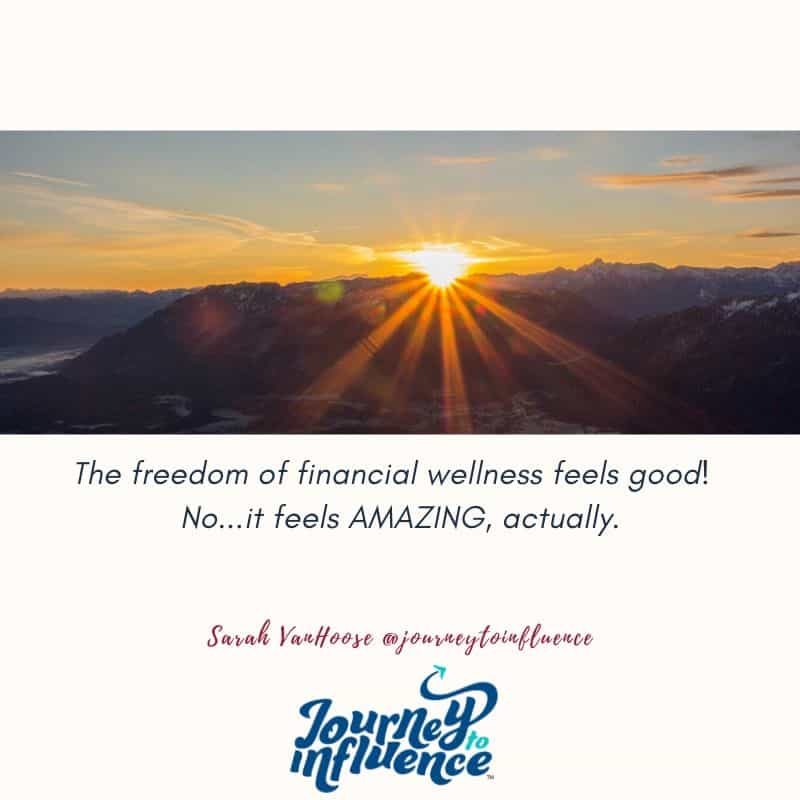 The freedom of financial wellness feels good! No…it feels amazing actually. It's a feeling that I want EVERYONE to have an opportunity to experience. Can't wait to get started in coaching and supporting others on their journey to financial health. 💪
Thank you for joining me on my journey to influence.